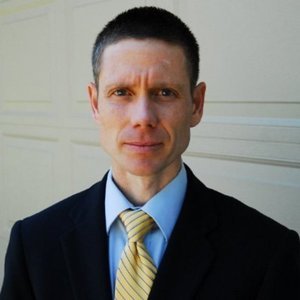 Dr. Seth Jenny
Special guest
Seth E. Jenny, Ph.D., ACSM-EP, CHES, is an Assistant Professor within the Department of Exercise & Rehabilitative Sciences at Slippery Rock University of Pennsylvania. Formerly, he taught within the Department of Physical Education, Sport and Human Performance (PESH) at Winthrop University (WU) and the Department of Health, Exercise & Sports Sciences at the University of New Mexico. At WU, he was the PESH Graduate Programs Coordinator, directed the M.S. in Sport & Fitness Administration graduate program, and advised the Physical Education Majors Club. A listing of all higher education courses taught can be found here.
Dr. Jenny is a well-recognized, active scholar providing more than 100 professional presentations and publishing over 45 peer-reviewed academic journal articles within his prime areas of research - esports, motion-based video gaming, instructional technology, and distance running. He is a founding member of the Esports Research Network and is on the editorial board of the International Journal of Esports. Dr. Jenny has consulted for ELEAGUE (TBS's professional televised eSports league), co-created one of the first undergraduate majors in Esports at Shenandoah University, and currently is the "Sports Performance Advisor" for KovaaK 2.0: The Meta – an FPS aim trainer performance software company. He was an invited speaker at the first academic esports conference in 2018, has written a chapter titled "Esports Science and Player Performance" in the first esports textbook (The Business of Esports), and has been an invited keynote speaker at the 2019 American Medical Society for Sports Medicine Annual Conference and the 2019 American College of Sports Medicine Mid-Atlantic Annual Meeting discussing esports player health and medical concerns. He is also the advisor to the Slippery Rock University Esports Club. Dr. Jenny is the lead author of the textbook "Technology for Physical Educators, Health Educators, and Coaches: Enhancing Instruction, Assessment, Management, Professional Development, and Advocacy" with the book publisher Human Kinetics (to be released April 2020).
In 2016 Dr. Jenny was awarded by his peers the Winthrop University Richard W. Riley College of Education "Research and Scholarship" faculty member of the year award. A partial listing of Dr. Jenny's publications is located here, while a sampling of past presentations are listed here. Prior to working within higher education, Dr. Jenny was a U.S. Air Force exercise physiologist and fitness program manager at Incirlik Air Base, Turkey, a K-12 health and physical education teacher, and a cross country/track coach at the high school, college, and elite-levels. As an athlete, he twice captained the NCAA D-II Slippery Rock University cross country and track teams, was an Academic All-American steeplechaser, thru-hiked the entire 2,174 mile Appalachian Trail, and has run the Boston Marathon twice.
Finally, Dr. Jenny is an American College of Sports Medicine (ACSM) certified exercise physiologist, Certified Health Education Specialist (CHES), USA Track and Field (USATF)Level 2 (youth specialization) certified coach, and member of the Society of Health and Physical Educators (SHAPE) America. He has won several distinctions, including: the U.S. Air Force 39th Air Base Wing "Civilian Employee of the Year" and the "Outstanding Doctor of Philosophy" in his department at the University of New Mexico. Dr. Jenny resides in Grove City, PA with his wife, Dr. Angela Jenny, and two sons, Miles and Calvin. Recently, he co-founded and is the acting President of the non-profit Grove City Athletics Club.
Dr. Seth Jenny has been a guest on 1 episode.
February 19th, 2021 | 38 mins 35 secs

college esports, esports industry, esports news, esports podcast, esports research, esports revenue, esports study, esportz network, high school esports

Everything you need to know about college esports. The best teams, scholarships, programs and companies turning esports into the newest sport on many college campuses.